Our Family Trip to Bar Harbor
Bar Harbor is one of my favorite places for a quick New England getaway.  Located on Mount Desert Island off the coast of Maine, Bar Harbor was the summer home of Boston's rich and famous until a fire in 1947 burned most of the town to the ground.  Today only a few mansions remain, but the attraction of Bar Harbor lies in its location — a lovely coastal village adjacent Acadia National Park.
We go to Bar Harbor whenever we need a few days to recharge.  I like to spend 4-5 days, giving me ample time to enjoy the National park, Bar Harbor shopping, and take in an art show or Native American festival.  Recently we took a quick weekend trip, so only two days, but even then it was long enough to make me smile.
I'll continue my Bar Harbor journey next summer, but here is what we just enjoyed during this quick visit.
The Village of Bar Harbor – complete with great seafood restaurants, Sherman's bookstore, art shops, local crafts, some junk shops, and a feeling that you are in a special place.  Every time I go to Sherman's bookstore I purchase either a cookbook or a book on local history — this time was no exception.  For many years, one of our nice family traditions is to shop until late then walk over to Testa's restaurant and end the evening with a Cappuccino.  We then walk back to our hotel and enjoy the lights along the harbor.  It really does not get much better for an easy getaway weekend that ranks within the realm of affordability.
The following photos were snapped walking along Bar Harbor's Main Street.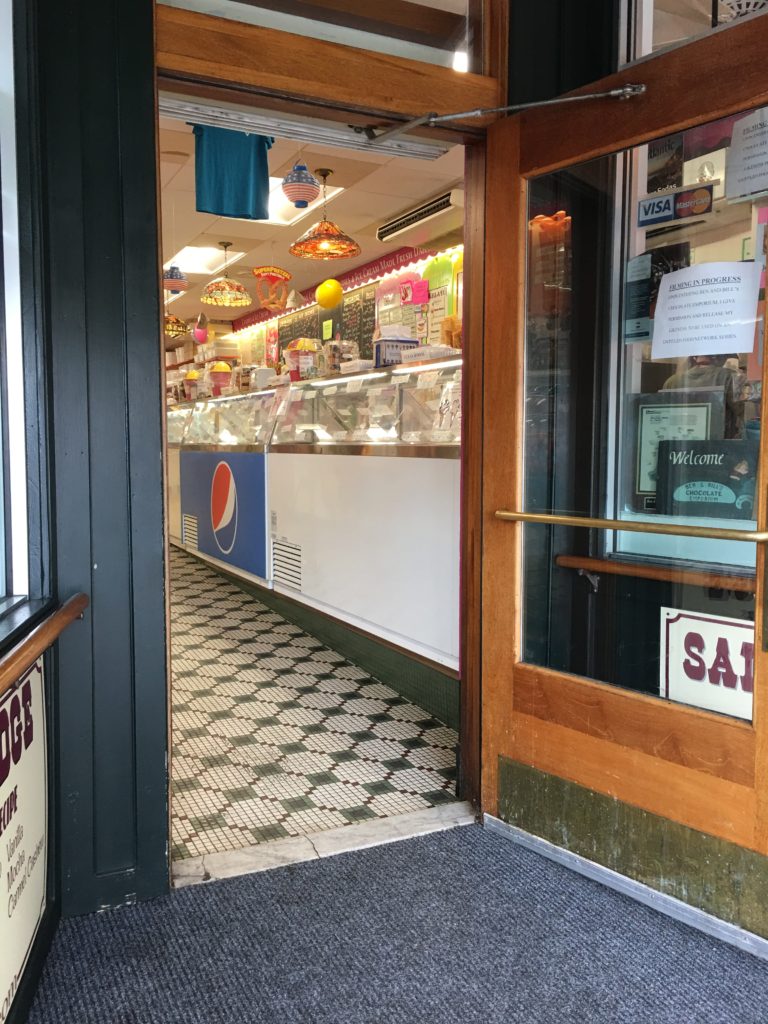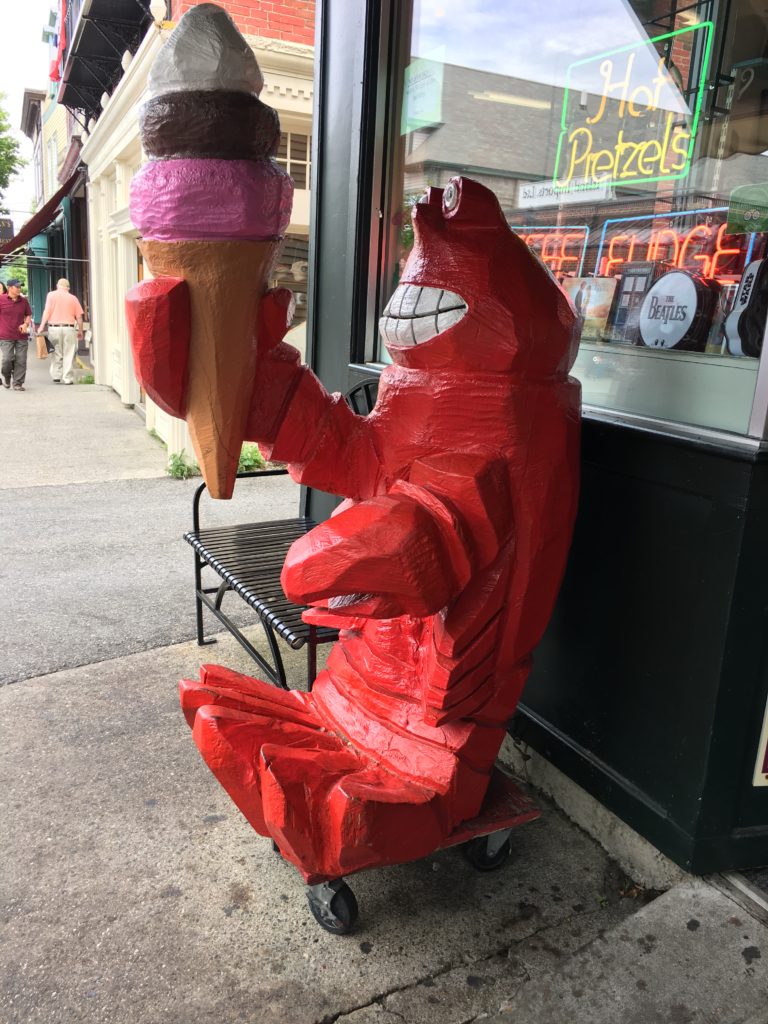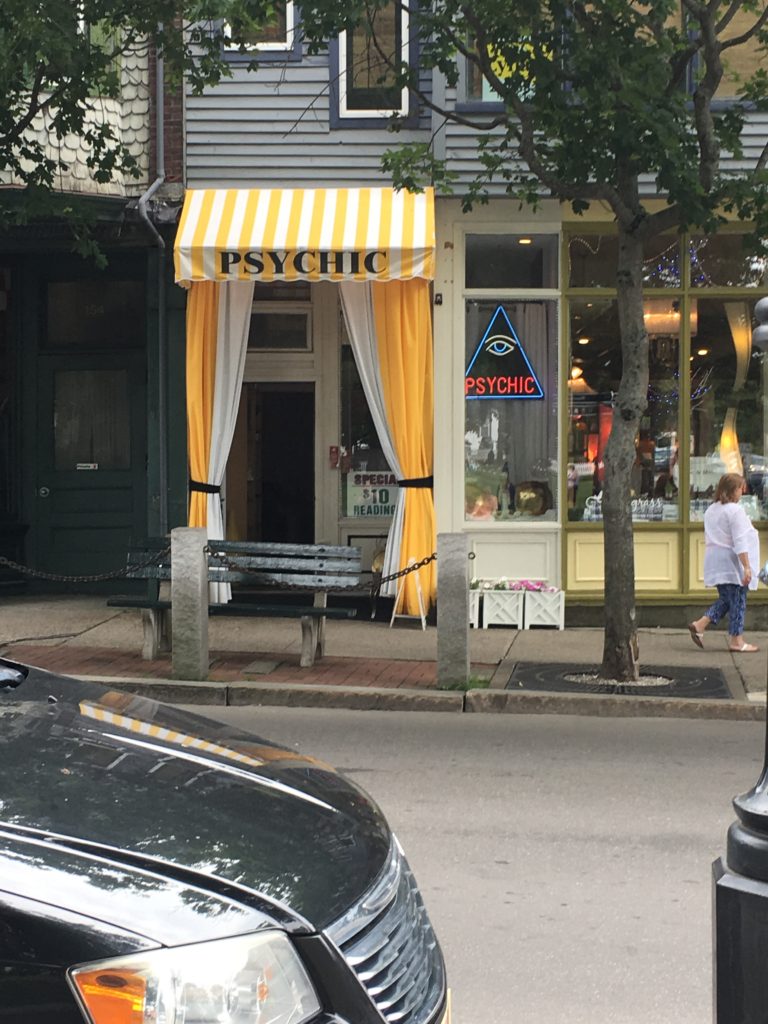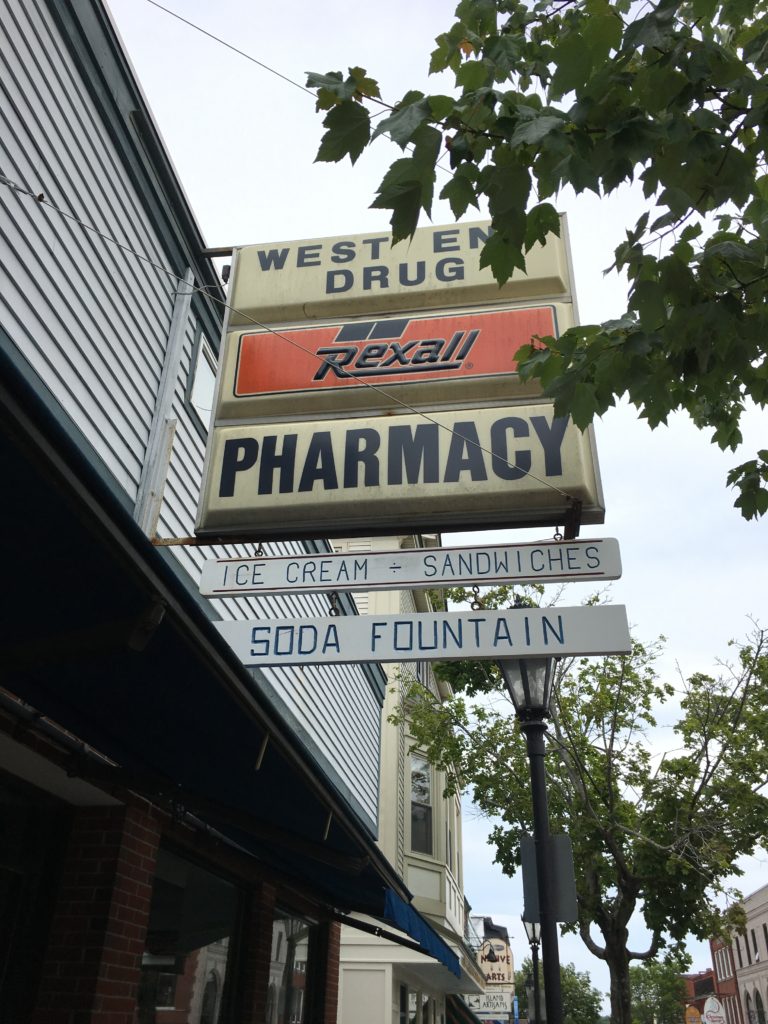 West End Drug has a real old fashioned soda fountain where you can get great sodas, milkshakes or even a quick snack.  We always visit the soda fountain whenever we come to town.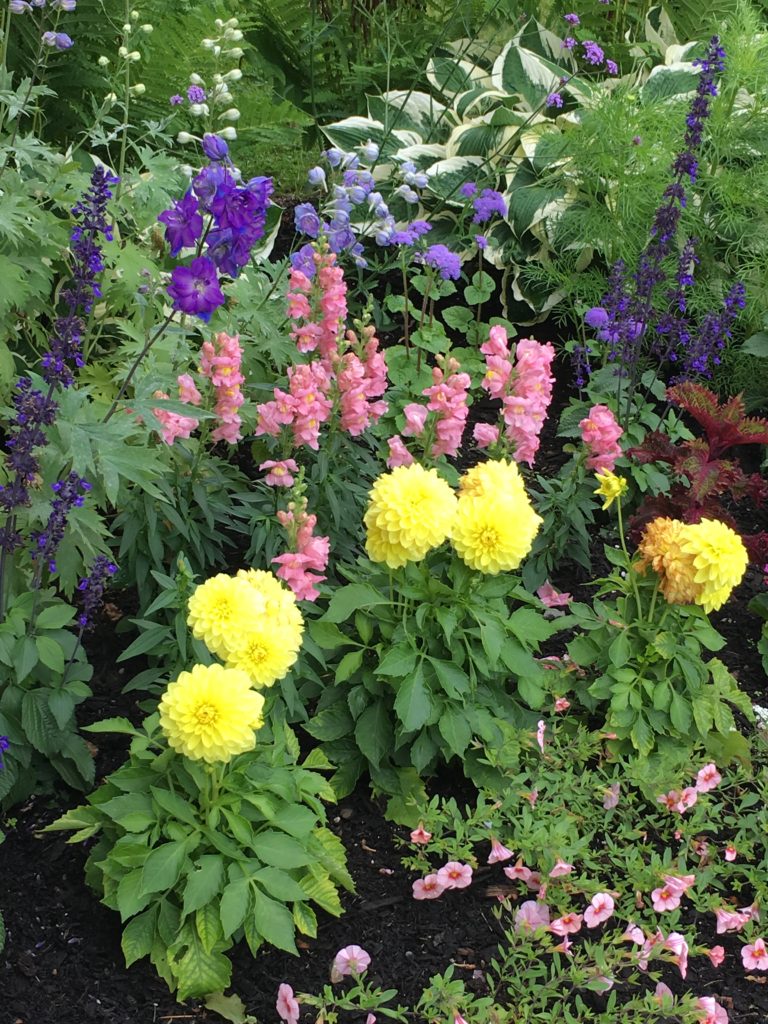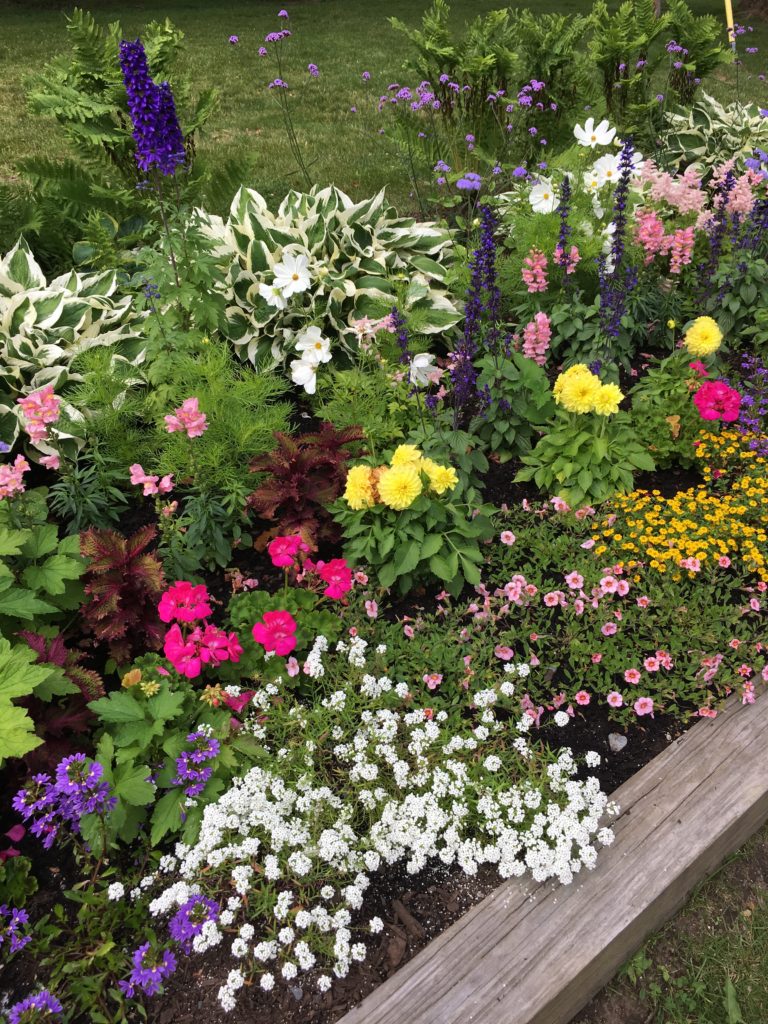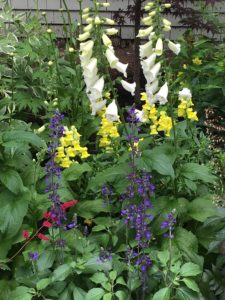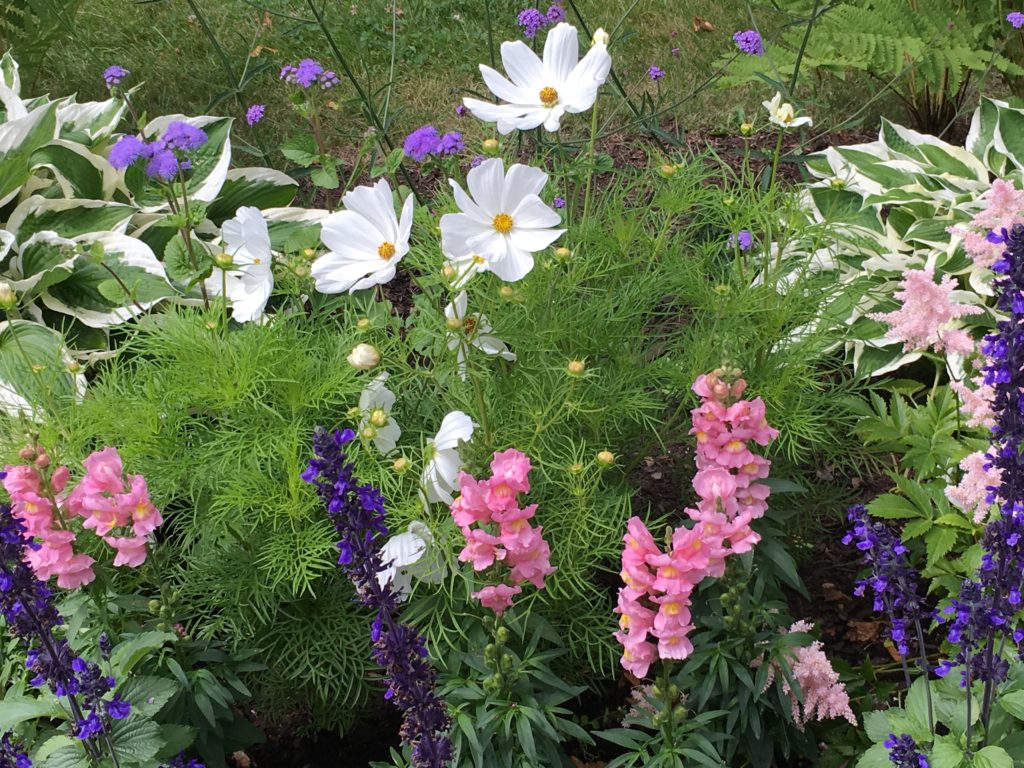 Above are a few of the many flower beds outside the Bar Harbor Inn.
One of the nicest aspects of this visit was an incredible dinner in the Reading Room at the Bar Harbor Inn.  Originally built in 1887 as a private social club, the Reading Room has been host to an incredible list of America's corporate historical giants including Vanderbilt, Pulitzer,and Morgan.  President Taft also visited the Reading Room during the early 1900's.  If you dine there make sure to order the Shrimp Shooters appetizer.  Absolutely wonderful.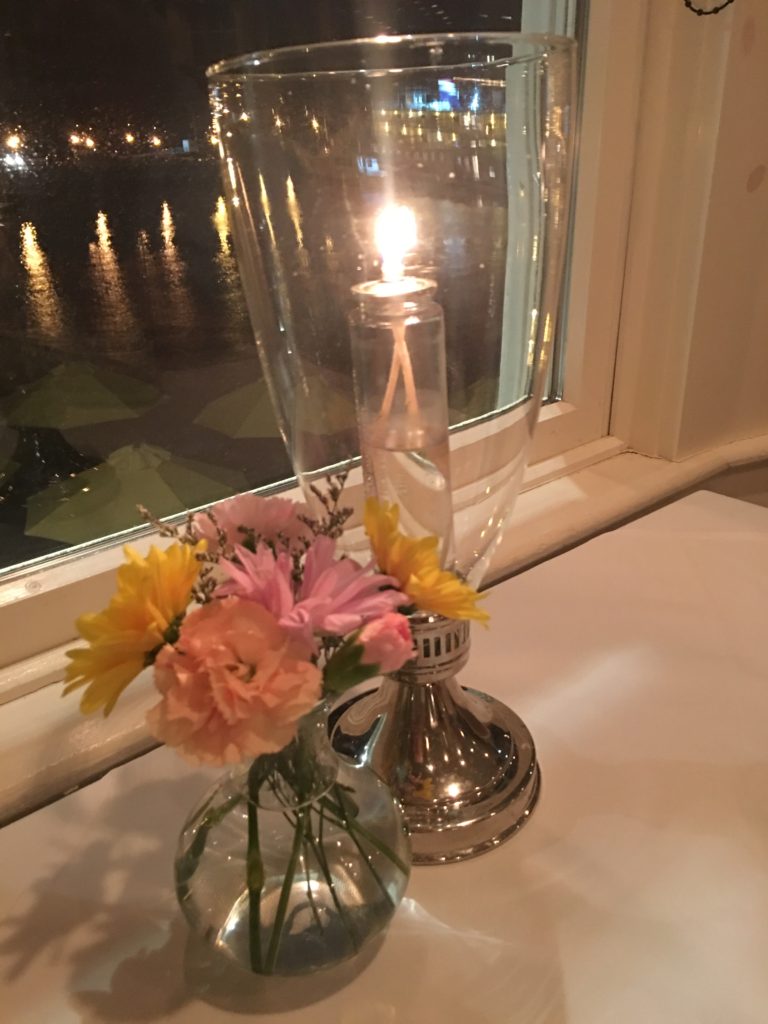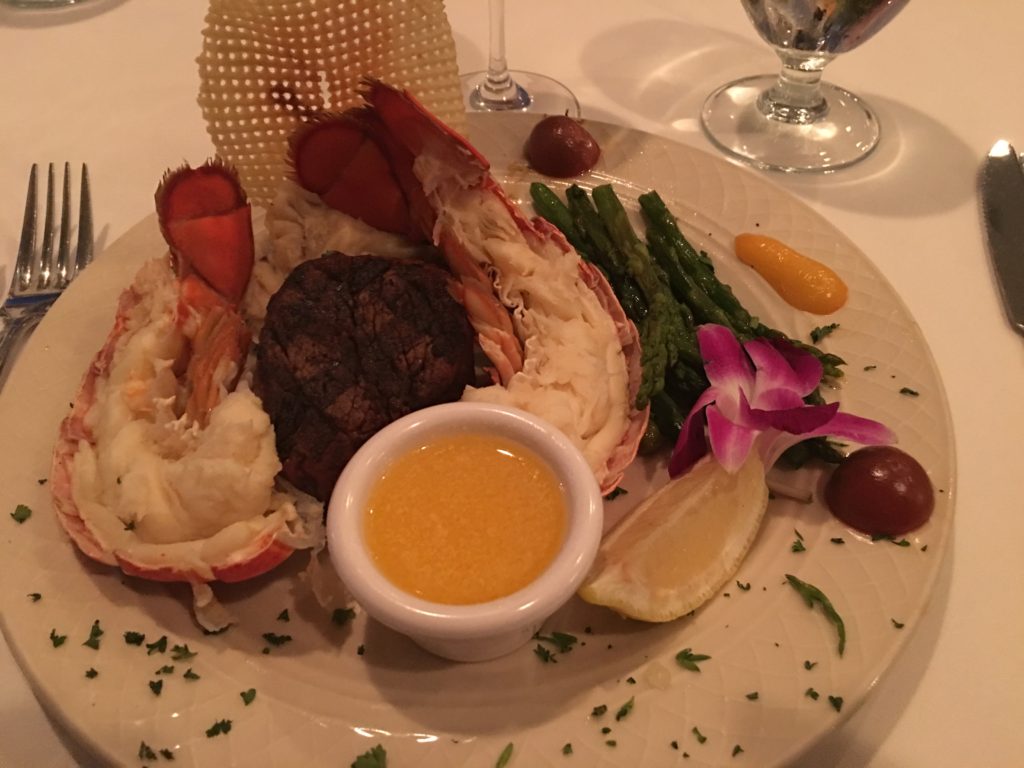 View from the picture windows inside the Bar Harbor Inn…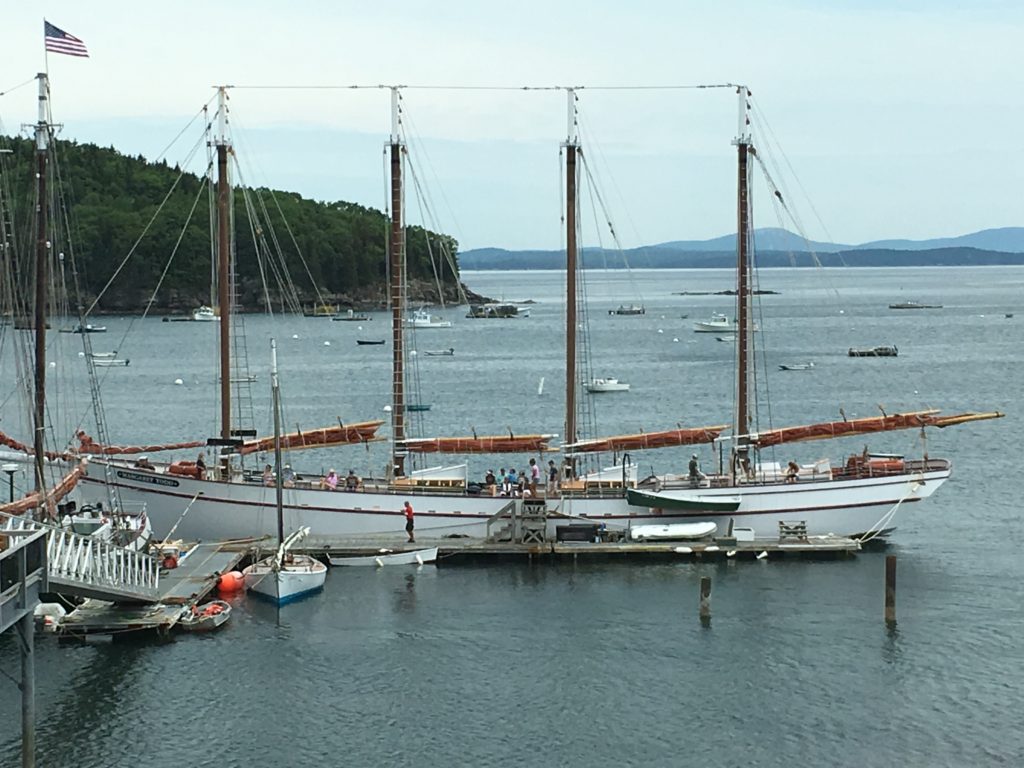 Earlier in the day we had lobster stew and popovers at Jordan Pond teahouse.  You can eat out on the expansive lawn under a green umbrella or under the patio porch where it is a bit cooler and more comfortable.  If it sounds like all we do is eat in Bar Harbor, you have it partially right.  People come to enjoy the park, dine on seafood, and relax!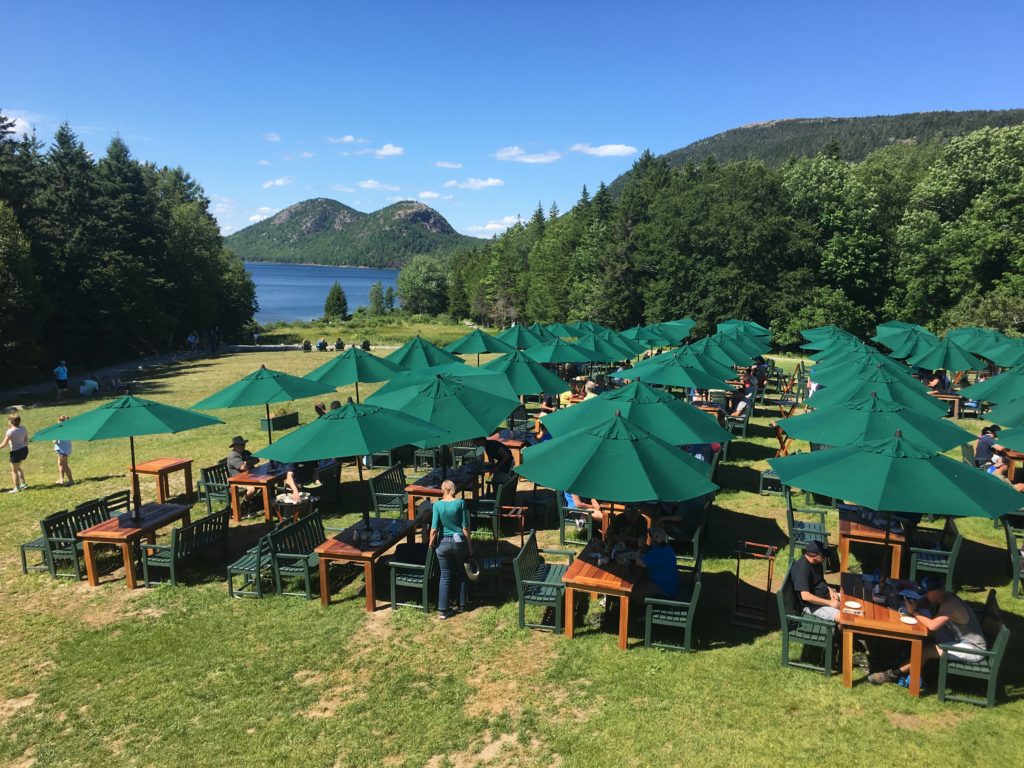 Popovers and jam at Jordan Pond!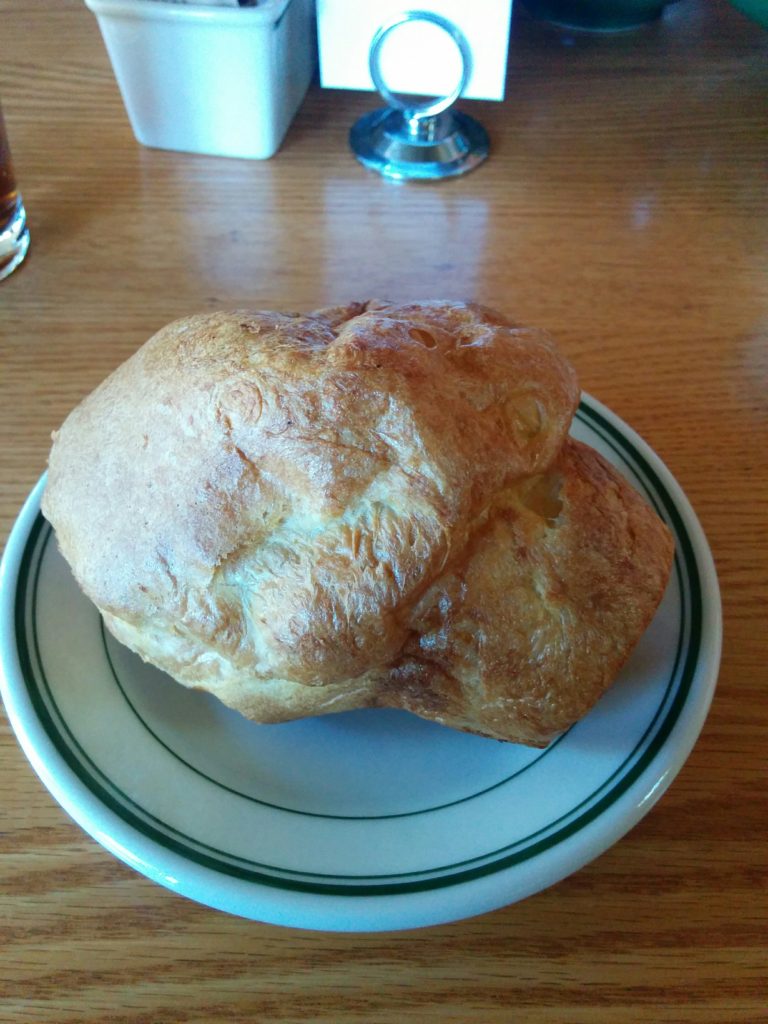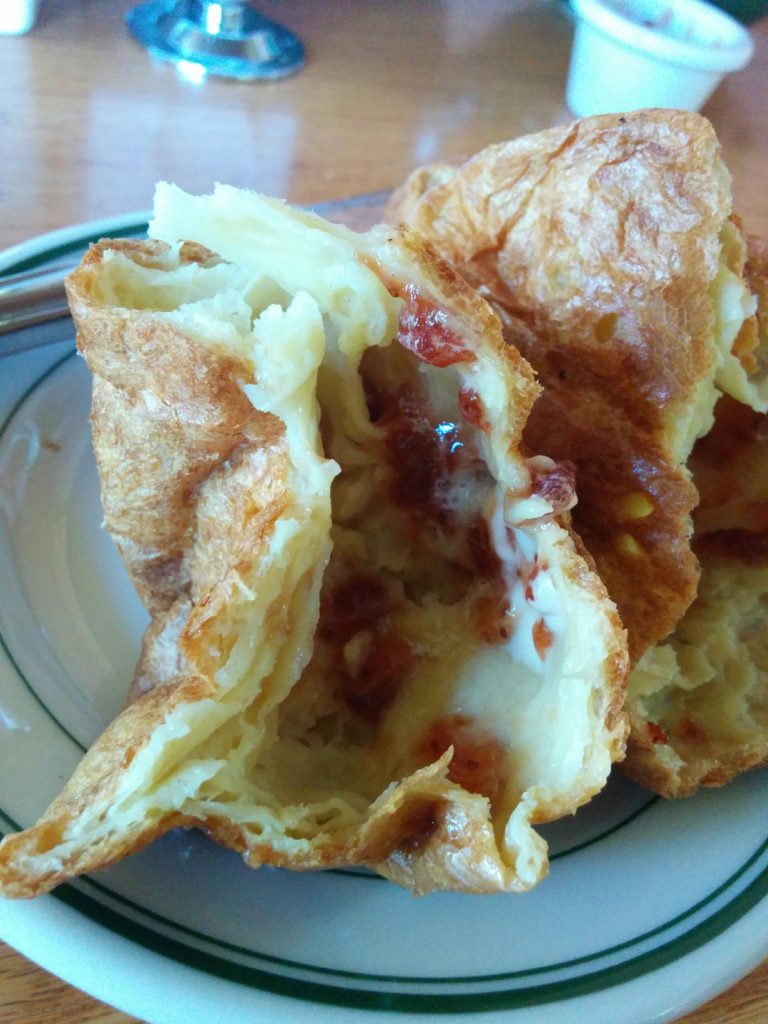 This time we stayed at the Bar Harbor Regency, although we usually stay at the Harborside and try to get a room with a private hot tub.  Both interesting properties and worthy of consideration.  If you have a moment this summer, take the time to visit Bar Harbor and Acadia National Park.  I guarantee you will enjoy the experience!