I sit here writing away, looking across a parking lot and surrounded by high rise apartments. I believe that home is where the family is and that's all that is truly important. At the same time I know it is next to impossible not to become attached to certain places in our lives.
I miss my country home. Yes, now I've said it. With the kids ready to do their own thing it was time to sell the big house in the country. Still, I miss it every day. It was was a rambling two-story with many flaws, but it was the house where we lived for many years, and over time it changed from being a house to becoming our home.
So what do I miss about it? I miss the holidays filled with laughter and surprises. I remember the snowstorms – snow sometimes so deep there was no way we could get the driveway clear in time to get Adam to school. Then there were the Thanksgiving dinners where Lady (our petite black Tibetan Terrier) would slip through the dining room door and quietly position herself under the table – avoiding detection while she waited for a stray morsel to hit the carpet.

I miss the children's sleepovers with their cousins and their futile attempts to ride old sofa cushions down the stairway. I miss the family relaxing in the hot tub (before it broke forever). I miss the openness, the large rooms and the fireplaces, but most of all I miss the setting. Every day was like living in the woods, because basically, we were living in a large clearing in the woods. There was a small a pond only 40 feet from the garage door and each spring two ducks appear between February and April. I am sure they are there right now.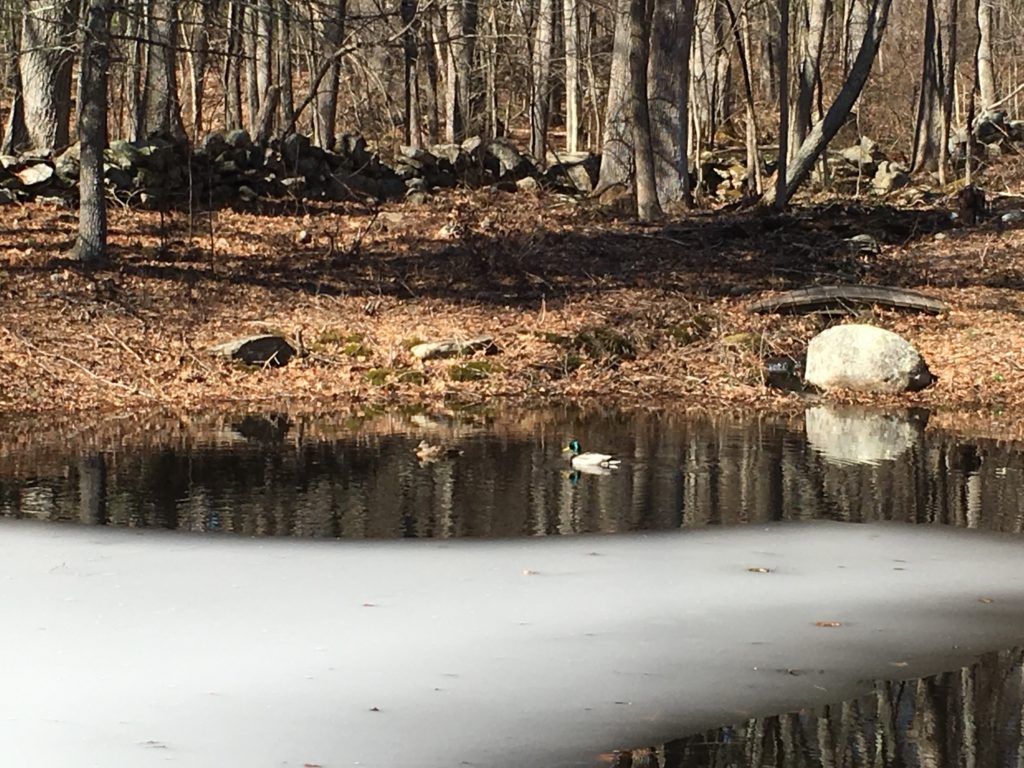 There are the roses, peonies and flowering trees we added to the landscape and in the front of the house is a magnificent weeping cherry.   There is a rock right outside the kitchen window where Lady would sit and look down upon any critters that might wander past (usually insects or an occasional baby turtle).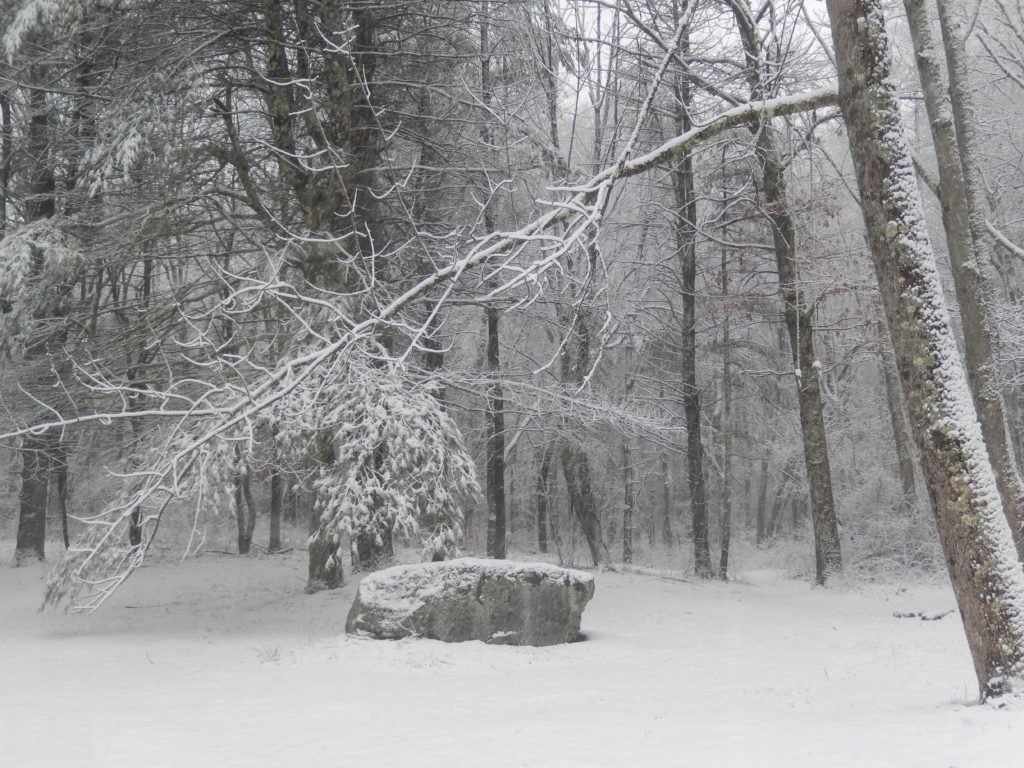 One time a snowy egret came to the pond and stayed for a week. This is a yard where a dozen baby turkeys raced up to the front door and deer would frequently cross the backyard in late afternoon.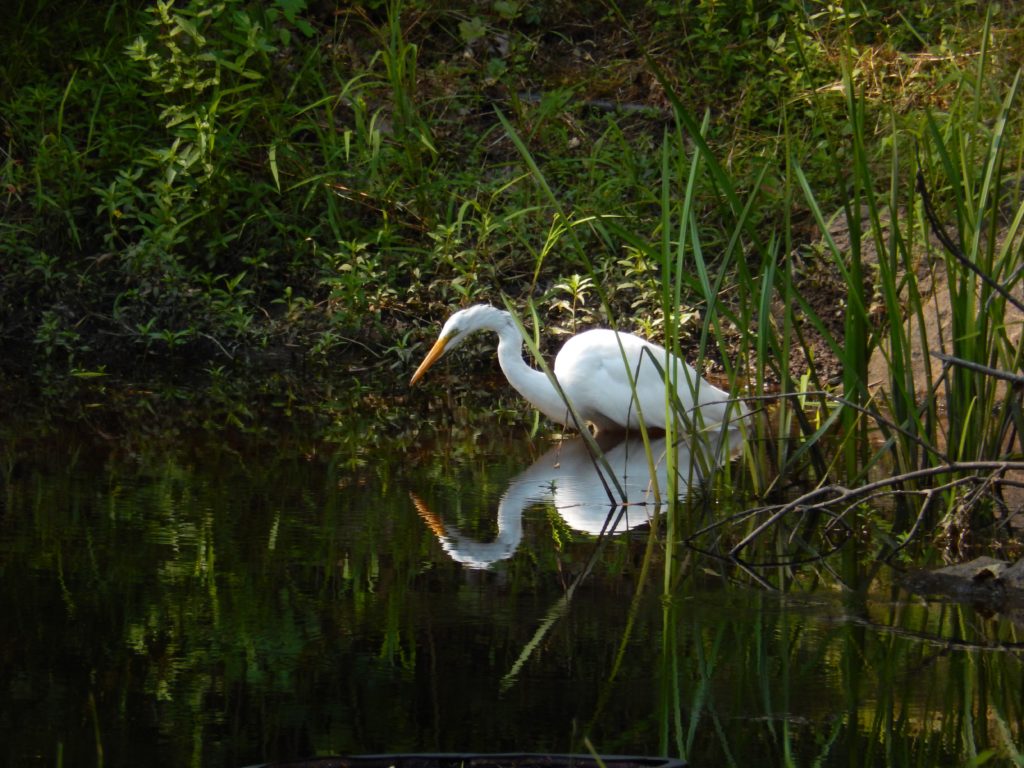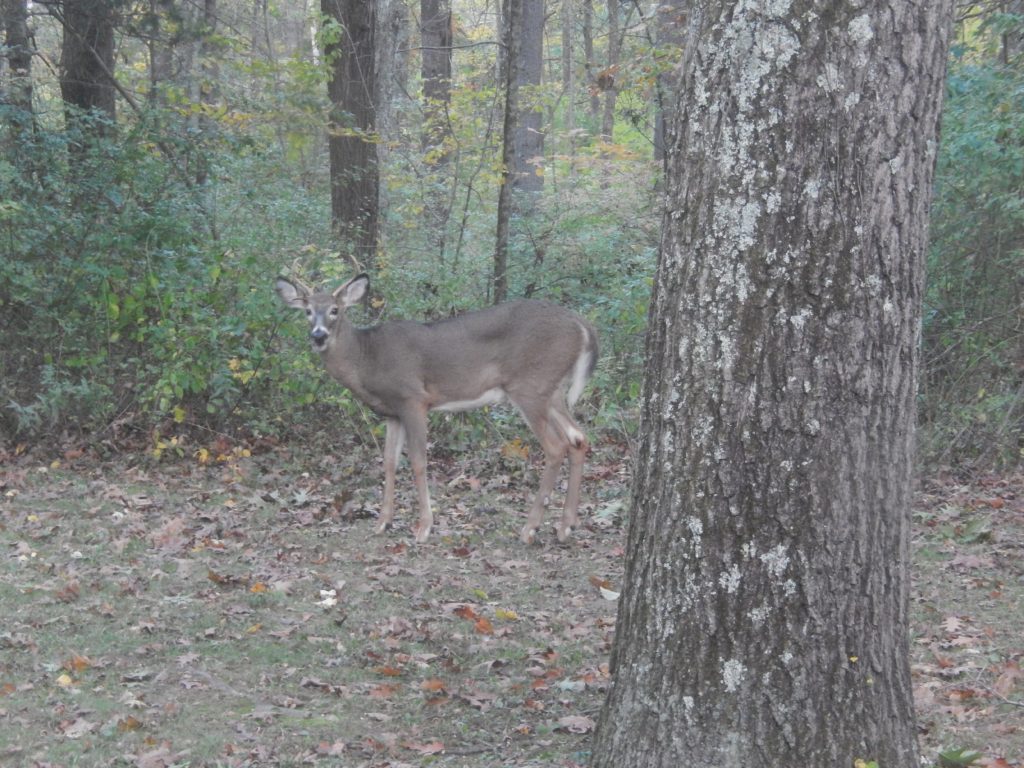 So now we've moved to the city. Much of our furniture is in storage and instead of a forest of trees, I look upon a forest of concrete and glass. A great location, great apartment, but my heart is still 30 miles away – back at the house in the woods.