Earlier today, I was walking in downtown Concord, MA, when I happened upon a number of lovely pansy container arrangements. Usually I don't think much about pansies, but these were so colorful I just had to take a moment to snap a few photos with my phone. The most dramatic displays used pansies and other flowers for color in the front with pussy willow and forsythia for height and contrast in the back. See what you think. Here are a few pansy facts to remember should you decide to make a pansy container garden of your own.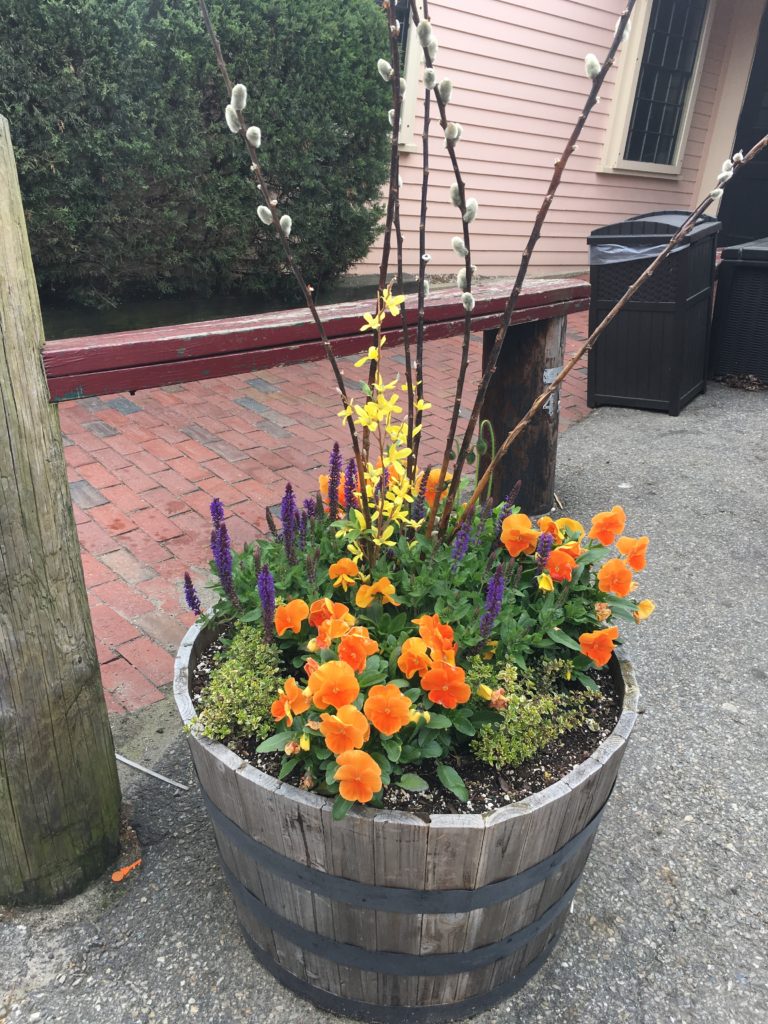 Pansies look delicate but are actually fairly hardy and can thrive in either full or partial sun. You can grown your own inside from seed – starting about 8-10 weeks before you want to see blossoms. I personally think it is just as easy to buy a flowering pack from your local nursery or chain store when you are ready to design your springtime pansy container. Pansies have five large petals and come in a multitude of colors – from purple and blue to yellow and orange, with many displaying a two-toned combination, so they instantly add vivid color to any basket, container, or border. They grow 8-10 inches tall, — just keep that in mind when designing your garden with pansies. Plant them 6 inches apart and keep the soil fairly moist with good drainage.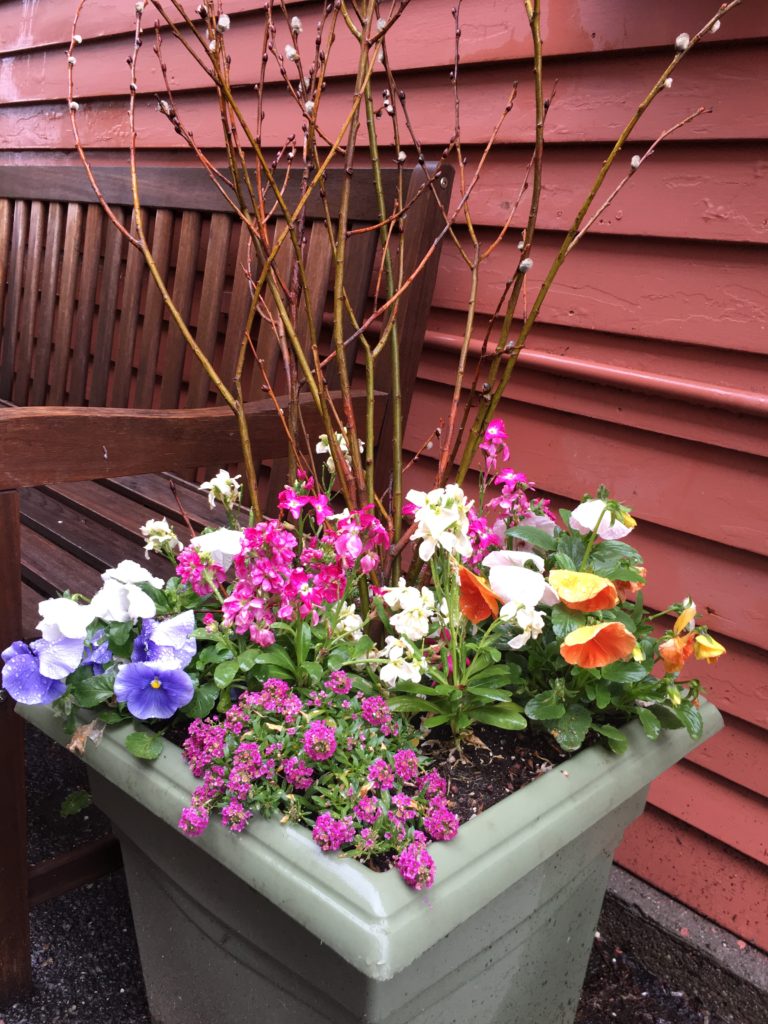 Deadhead your pansies if you want them to keep blooming. In the right environment – with fairly moist soil and moderate temperatures, pansies can bloom for several months! Pansies are often used in potpourri and their scent is strongest in the early morning and at dusk. Pansies are edible and can be used in salads.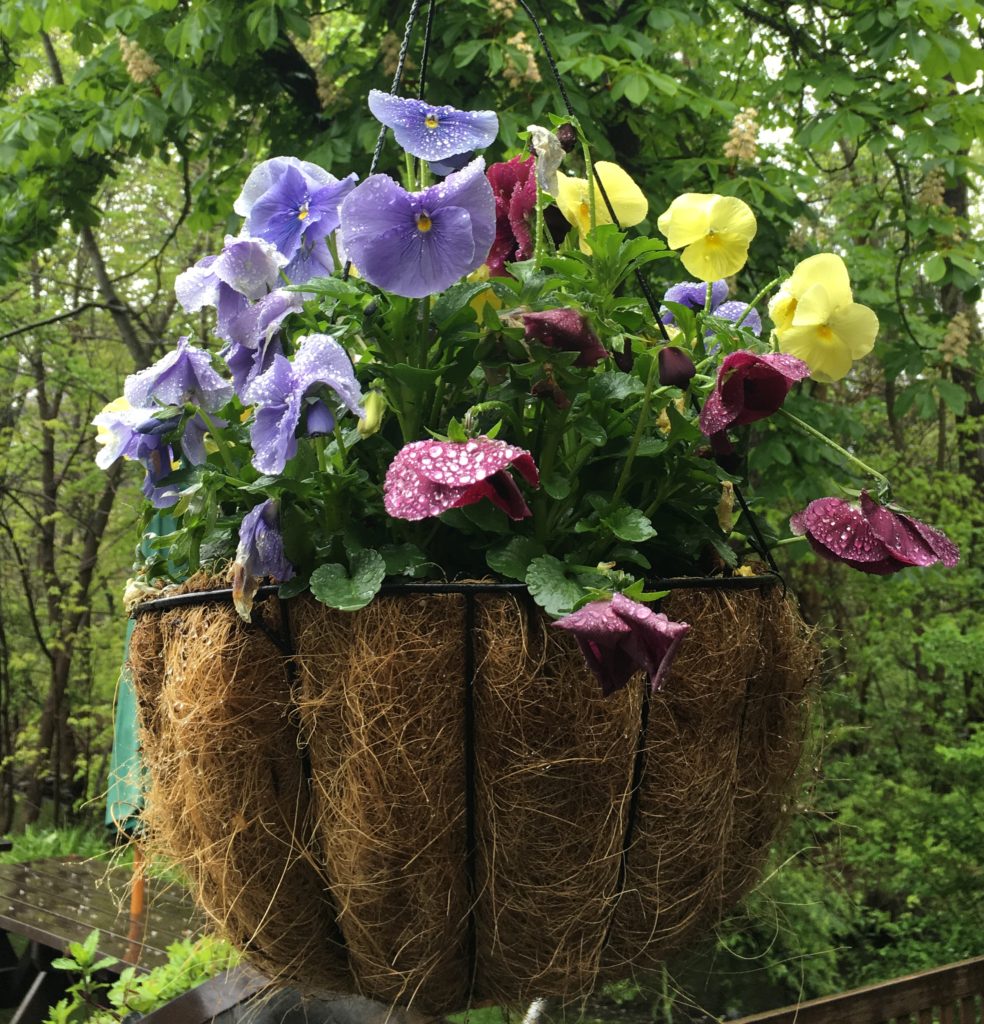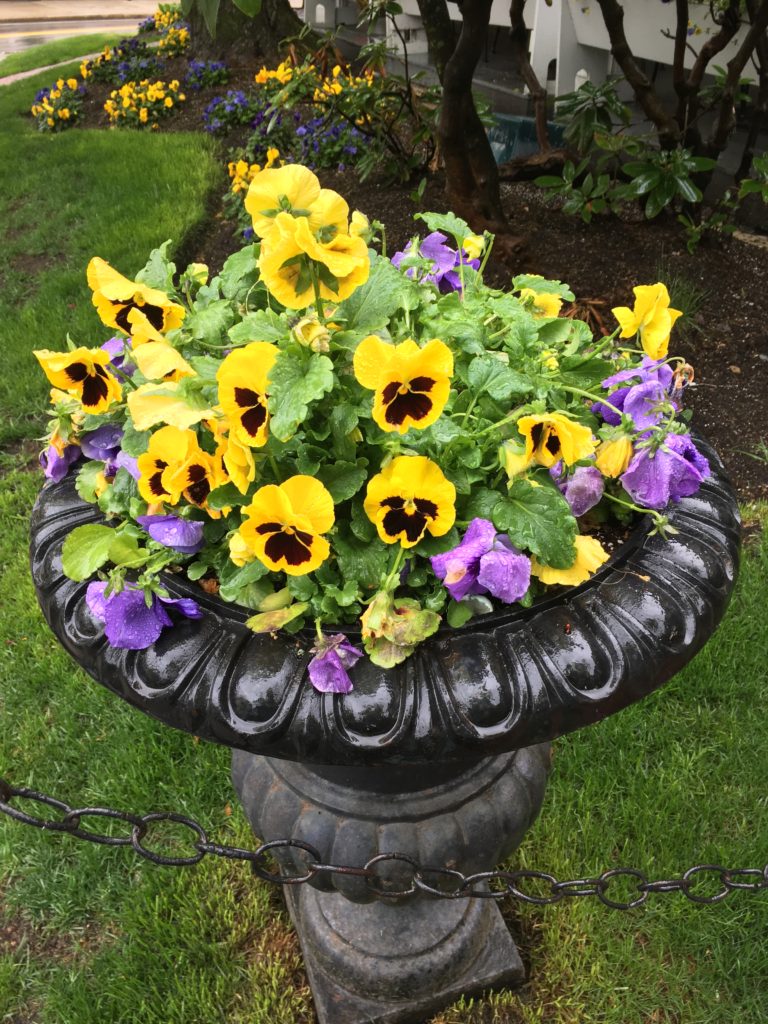 Enjoy your pansies!