Exploring the Tall Ships at Sail Boston
Konbanwa! (means good evening in Japanese).  This is Adam, Leia's son from Japan. Ever since coming home I've been having some wild and interesting adventures in my attempts to break into the video game industry, but some of these adventures were outdoors and experiencing Boston.
Last week Boston had the honor of hosting Sail Boston, one of the world's largest gathering of tall ships. (Up to 50 ships!)  A tall ship is a boat with a high mast and a traditional rig, and is known for its classic sails – the type you would often see in pirate films.  The tall ships visit Boston every 17 years for a week, and provide a rare opportunity for citizens to experience what some might consider a world "only in the movies."  Seeing the ships and boarding them were free and for a small price you could sail around the harbor in one of the smaller ships.
For two days I wandered around the harbor in awe of the ships and tried to see what I could.  Even on weekdays it was crowded and just to board the smallest of ships, you could be waiting up to an hour in the hot sun.  According to news reports, Sail Boston drew in over 3 million people in a week, so you can imagine how crowded it was.  By the end, I only got to see 20% of the ships available due to the lines and how spread out the ships were across the harbor.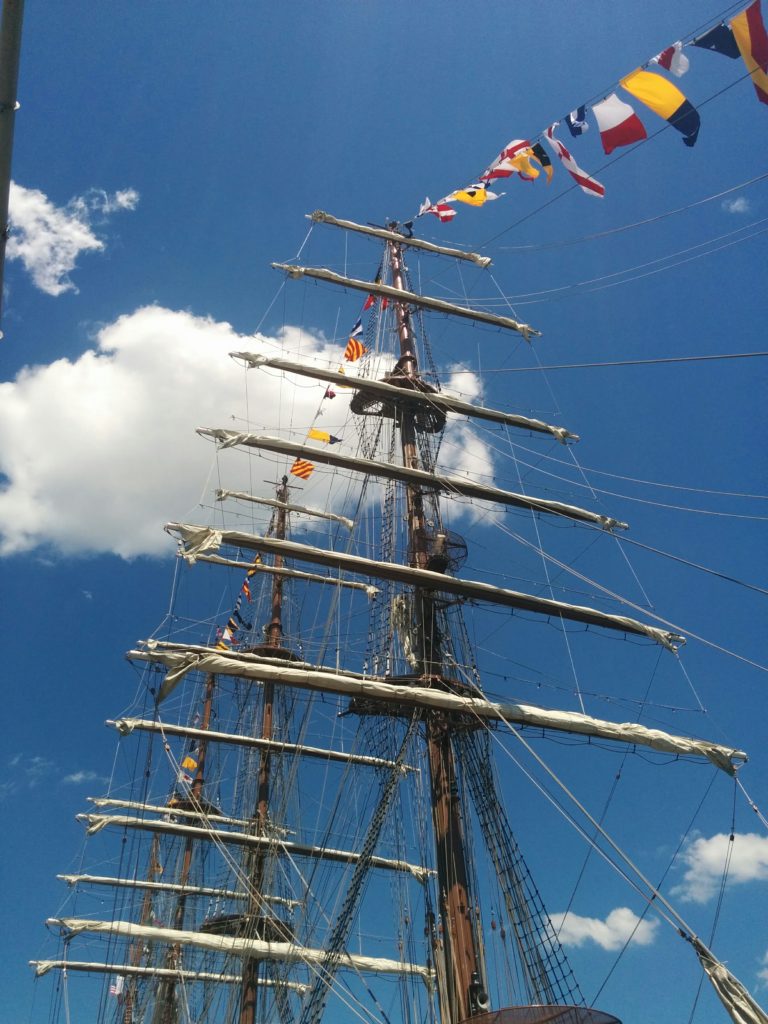 My favorite ship El Union from Peru. 
What I found interesting about the ships was the community and lifestyle of the sailors at sea.  These men and women bring medical supplies, educational tools, and goods to various ports and act in some ways as traders and volunteer workers to countries in need.  While exploring I noticed the crews were recruiting new members and raising money for their next year-long voyage across the sea.  If you're interested you can apply online and offer to join their crew for a month or even a full year.  Depending on the season, you could also use the boat and crew for your vacation around the Bahamas and various islands.
If you'd like to sign up for one of these ships, you can apply here.
My favorite ship had to be the El Union from Peru, one of the largest ships present.  Although it was built in 2012, just walking around made me imagine a life at sea and flashed back memories of Peter Pan flying down from the masts to save Wendy and the Lost Boys.  El Union is used by the Peruvian navy as a training vessel for its cadets and as a center to show various countries cultural items from Peru.  While on board I took lots of photos and window shopped some of the local goods brought from abroad.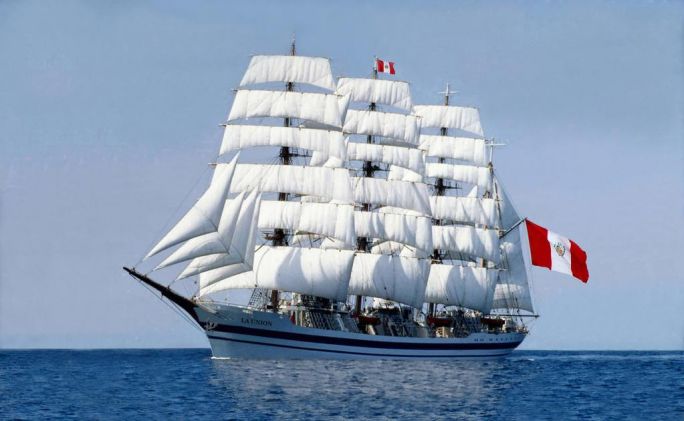 El Union in full sail.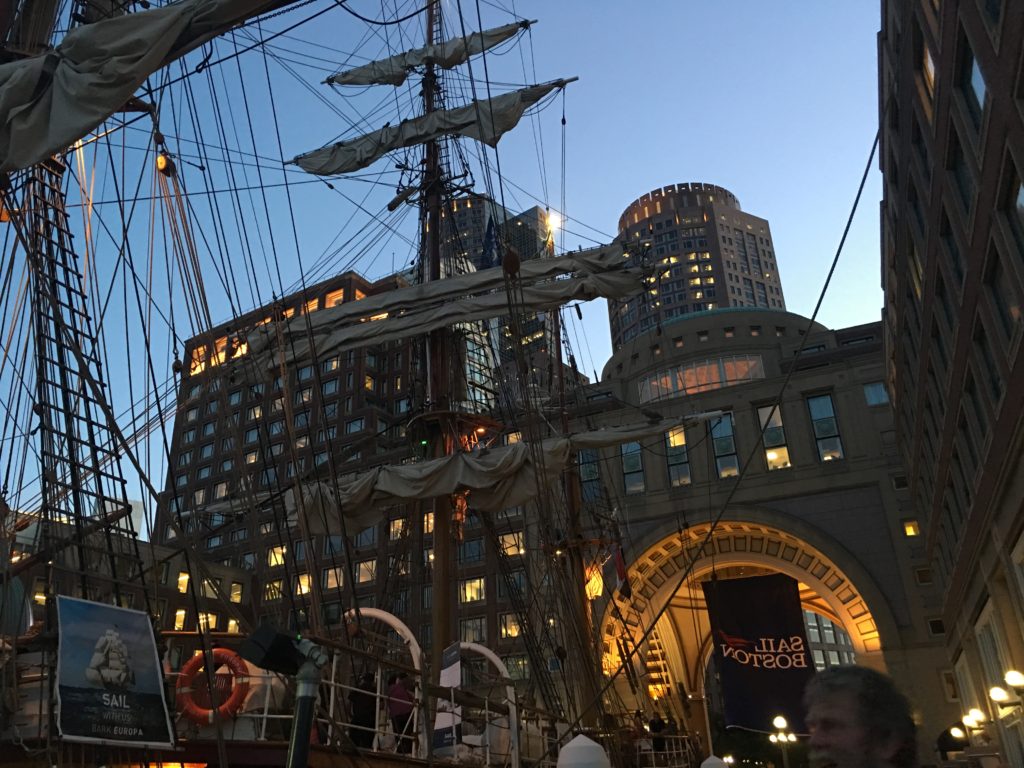 This is my mom's favorite ship: The Europa.  The night view was magical.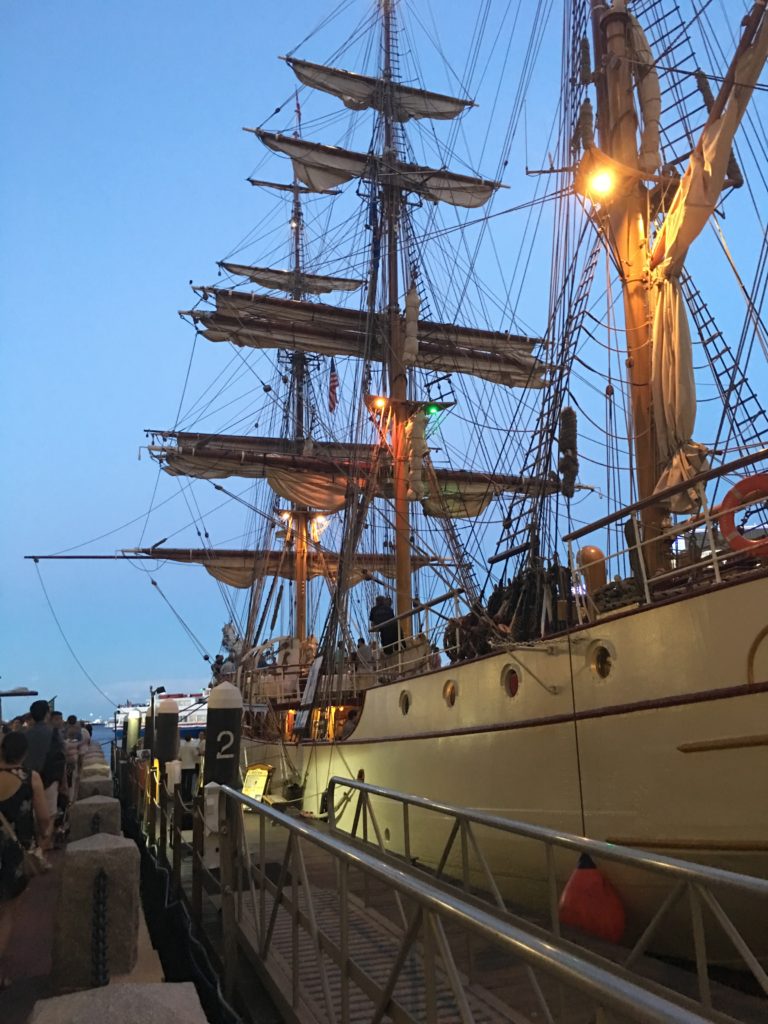 The Europa from a different perspective.  
Sail Boston was a magnificent event whether you went in the daytime or night and I highly recommend you check it out if you're in Boston or if you just so happen to be close by a place where the tall ships gather.  To see a list of all the ships that participated, check out our Sail Boston – themed puzzle over at Mind Massage #6.