Although I've lived in and around Boston for over 40 years, I tend to take for granted one of our loveliest features:  Boston Public Garden.  So I thought I would dedicate this Blog post to some facts about the Garden and perhaps entice you to visit.  Founded in1837, the Boston Public Garden was the first botanical garden in the United States.  It encompasses 24 acres in the heart of Boston and is bound by four major streets – Boylston, Arlington, Tremont, and Charles.  It is very easy to get to by the MBTA Green Line (Arlington St. Station stop) or you can park your car at the Boston Common Parking Garage located right across the street on Charles.
Although it is possible to pass through the garden walking straight from Charles to Arlington in just a few minutes, most visitors take advantage of the numerous walkways and winding paths.  These meandering trails allow visitors to experience the wide variety of plantings that are continually changing in the garden and to enjoy the fascinating statues and history of our Boston botanical gem.  The Boston Park and Recreation Department is responsible for the ever-changing flower beds and grow all the plantings off location at their large greenhouses.  Originally designed by Architect George F. Meacham, who won a $100 prize for his winning garden design, the garden is known for its large variety of trees, rotating flower beds, impressive scultures, and is home to the Boston Swan Boats.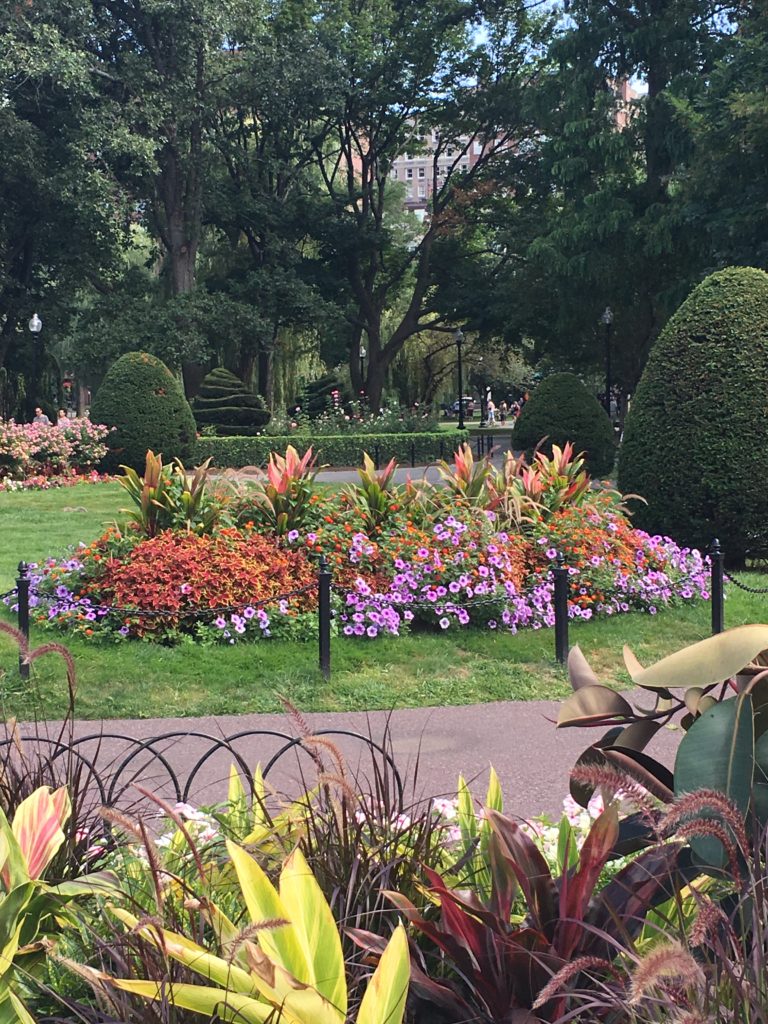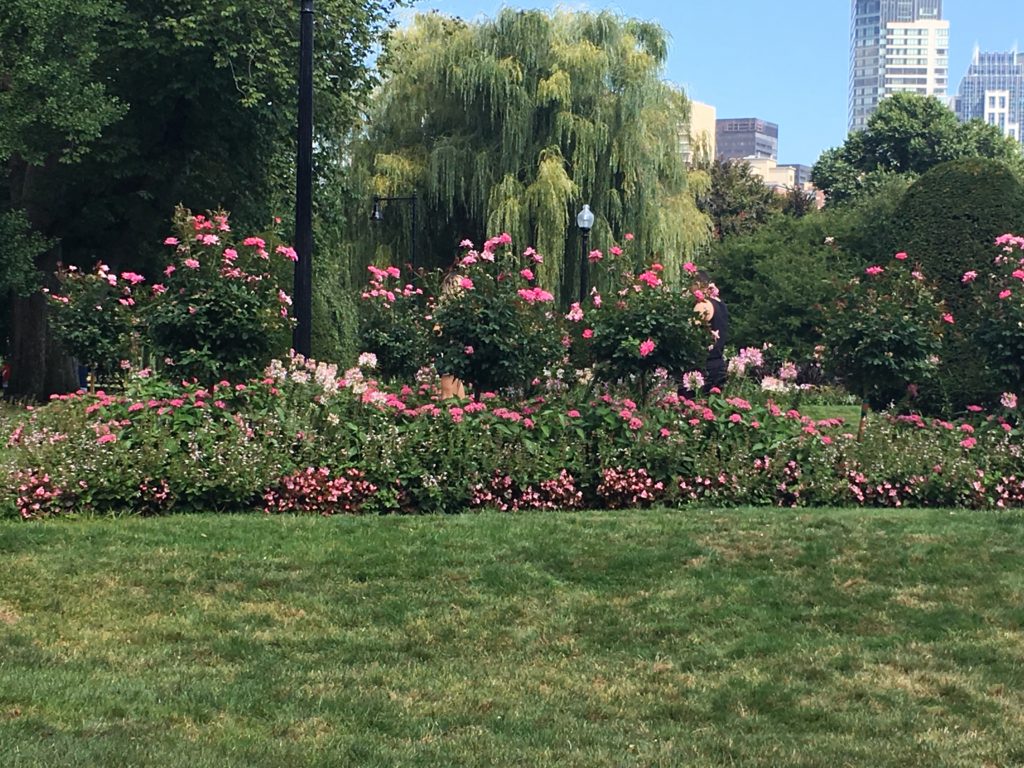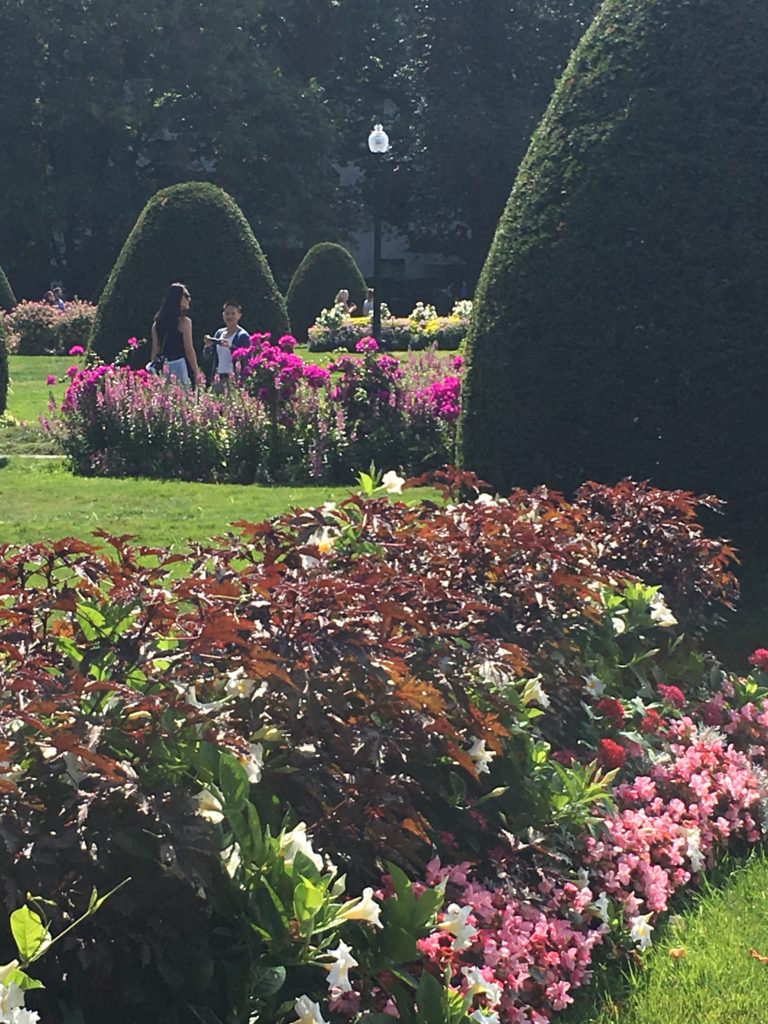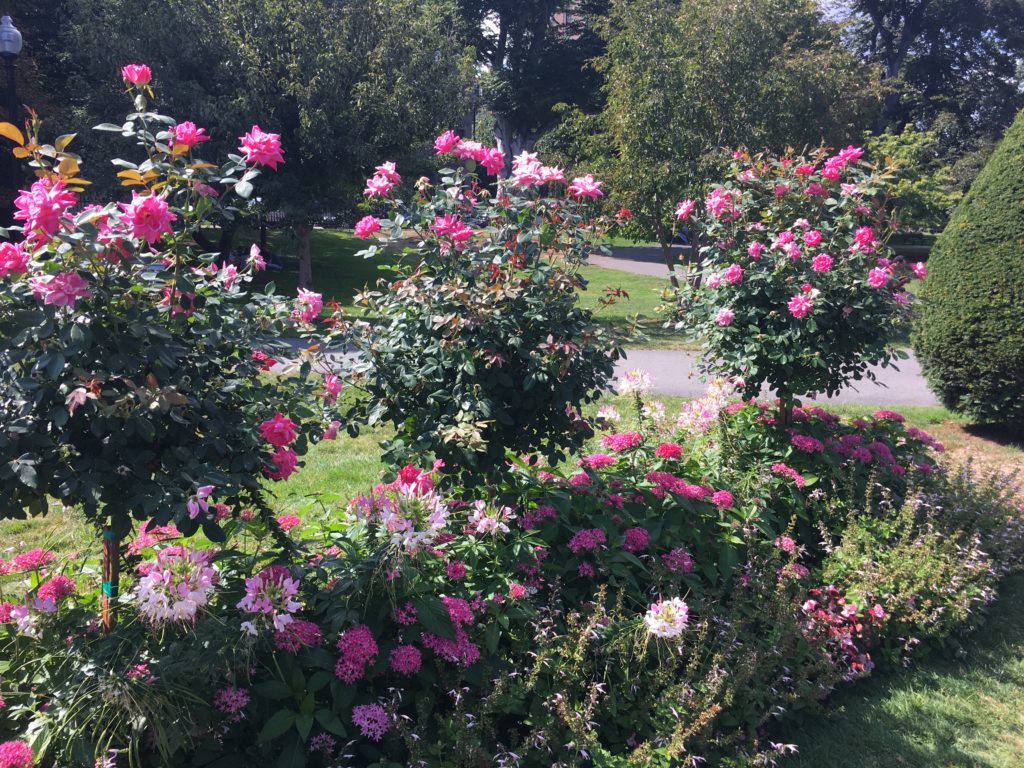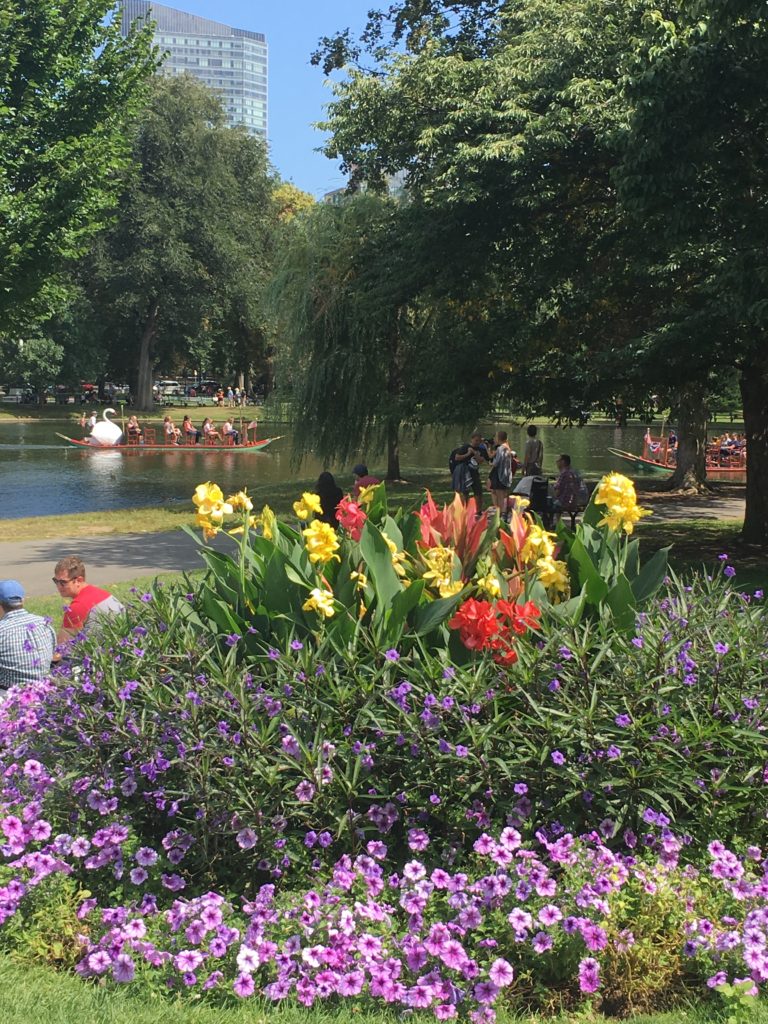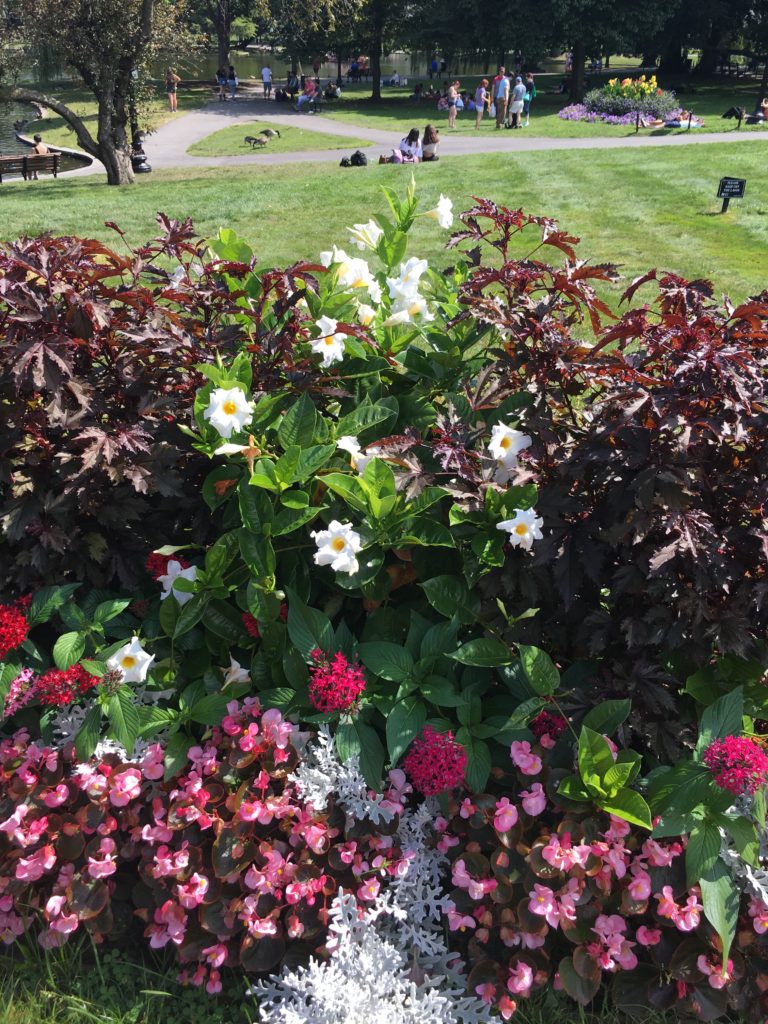 There are numerous impressive statues and sculptures, but I'll just mention a few.  The George Washington statue sits facing the Arlington Street entrance and is a sight to behold. That's the statue featured at the beginning of this blog post. One of the largest statues in Boston, the bronze statue of Washington on horseback is 22 feet tall and was erected in 1869. It was actually commissioned ten years earlier but the shortage of bronze due to the Civil War caused the multi-year delay in its construction.
A notable gift from Japan is the Toro (Japanese Lantern) that was actually made in 1587 – clearly the oldest feature in the garden.
There is also a sculpture dedicated to the discovery of Ether at Mass General Hospital, and a popular sculpture of ducklings that pays homage to the children's book "Make Way For Ducklings".
And one of the most recent additions is a memorial to those who died on 9/11.
While you enjoy all the park has to offer, perhaps you'll catch a glimpse of Steve the Squirrel — the beautiful white squirrel that runs throughout the park around and has made the public garden his home.